Orbital Horizontal Parts Washer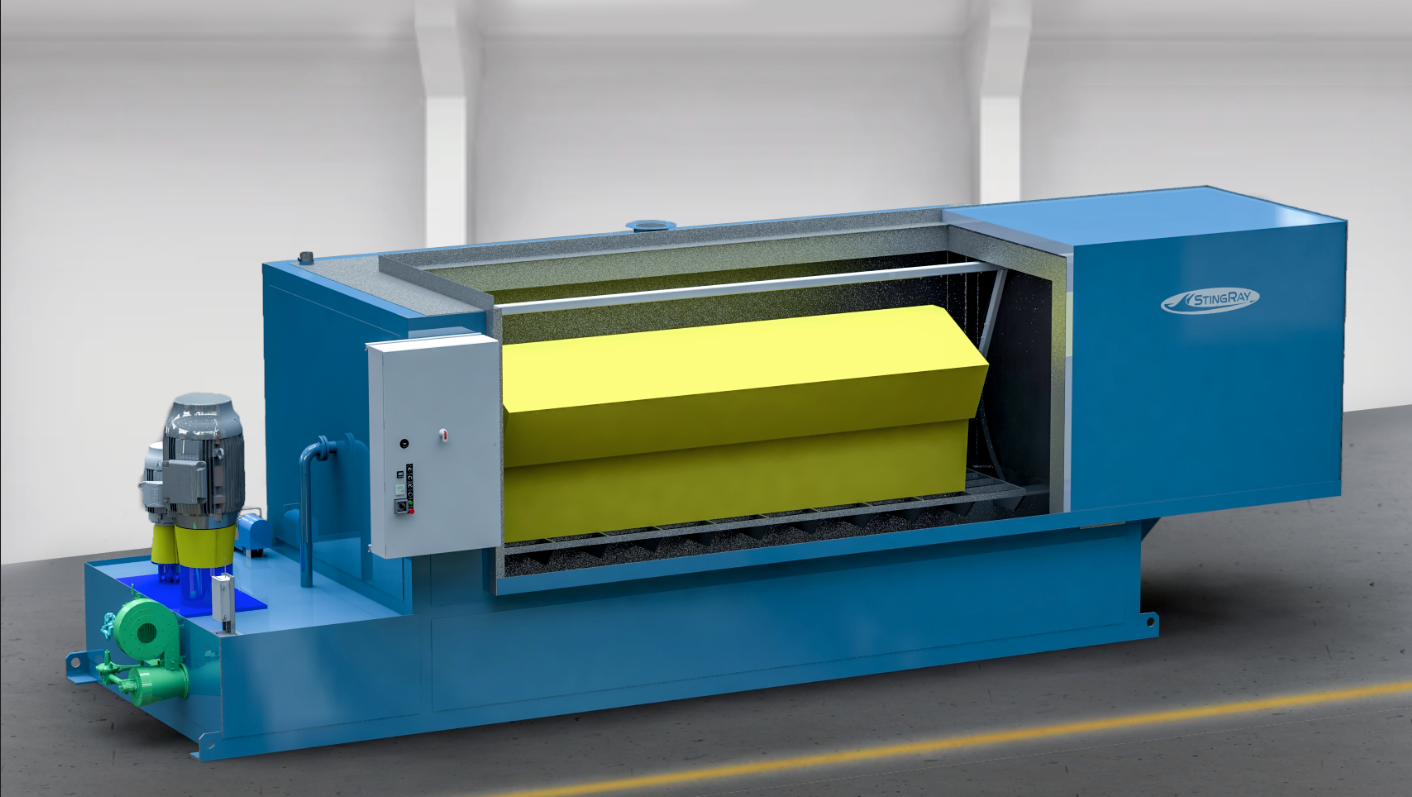 StingRay 84170 Orbital Parts Washer
Introducing the StingRay Orbital Horizontal Parts Washer
Experience Heavy Duty cleaning like never before with the Orbital Horizontal Parts Washer. Designed to handle your largest parts such as; engine crankcases in the horizontal position without the need of having a rotissirie or moving turntable, it boasts a unique orbiting manifold that circles your parts as they are blasted with up to 1100 gpm at 190 psi of cleaning solution from our incredible 130 hp duplex pump system.
You can expect the same great cleaning results that many customers have come to expect in our StingRay 60112 or 84112 washers for years just now in the horizontal position.
The engineered sliding door makes effortless material handling possible, perfect for operators using an overhead crane or forklift. Upgrade your cleaning process today with the StingRay Orbital Horizontal Parts Washer.