Military Applications
Note: StingRay is not affiliated with the Department of Defense or any Military Service.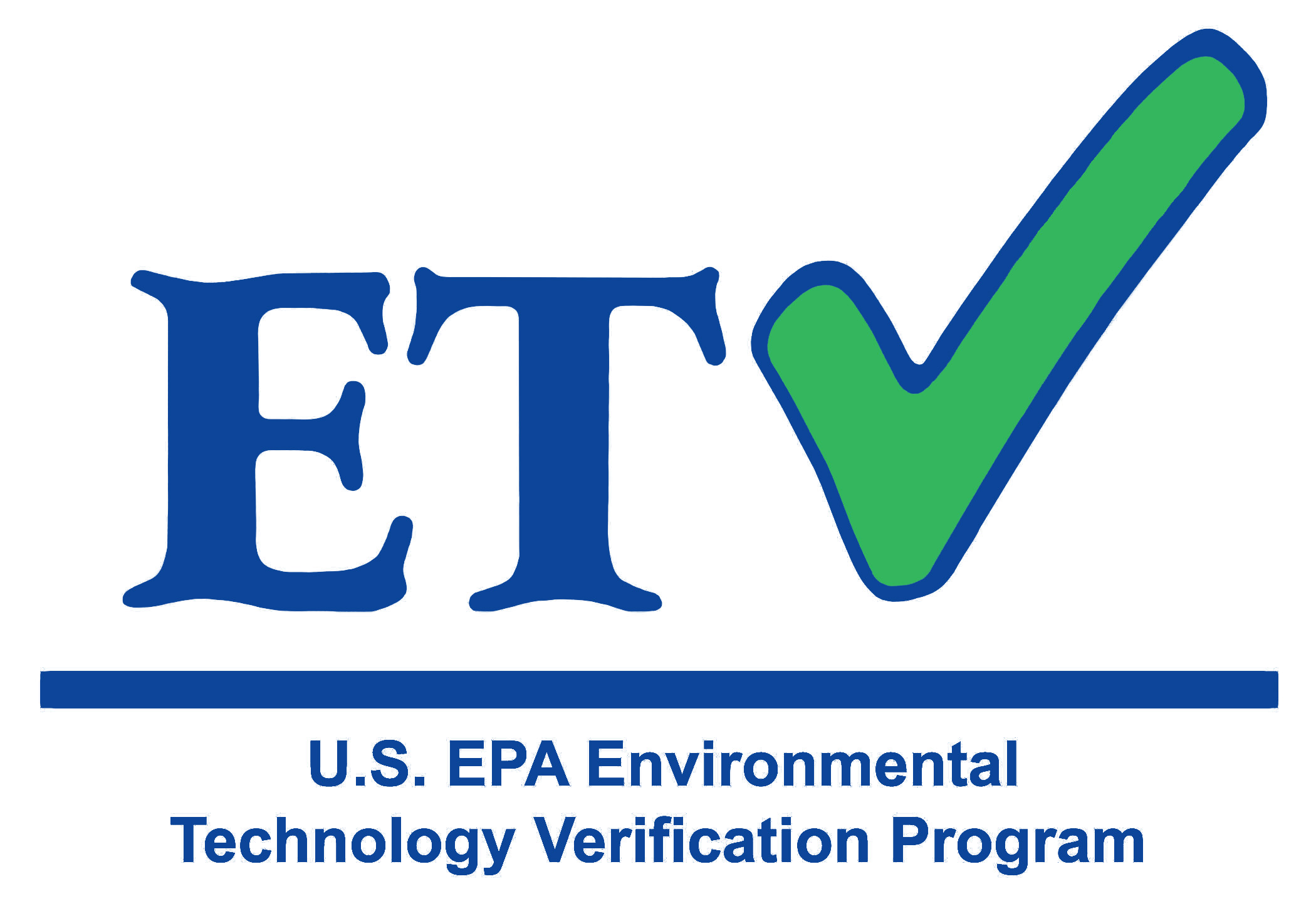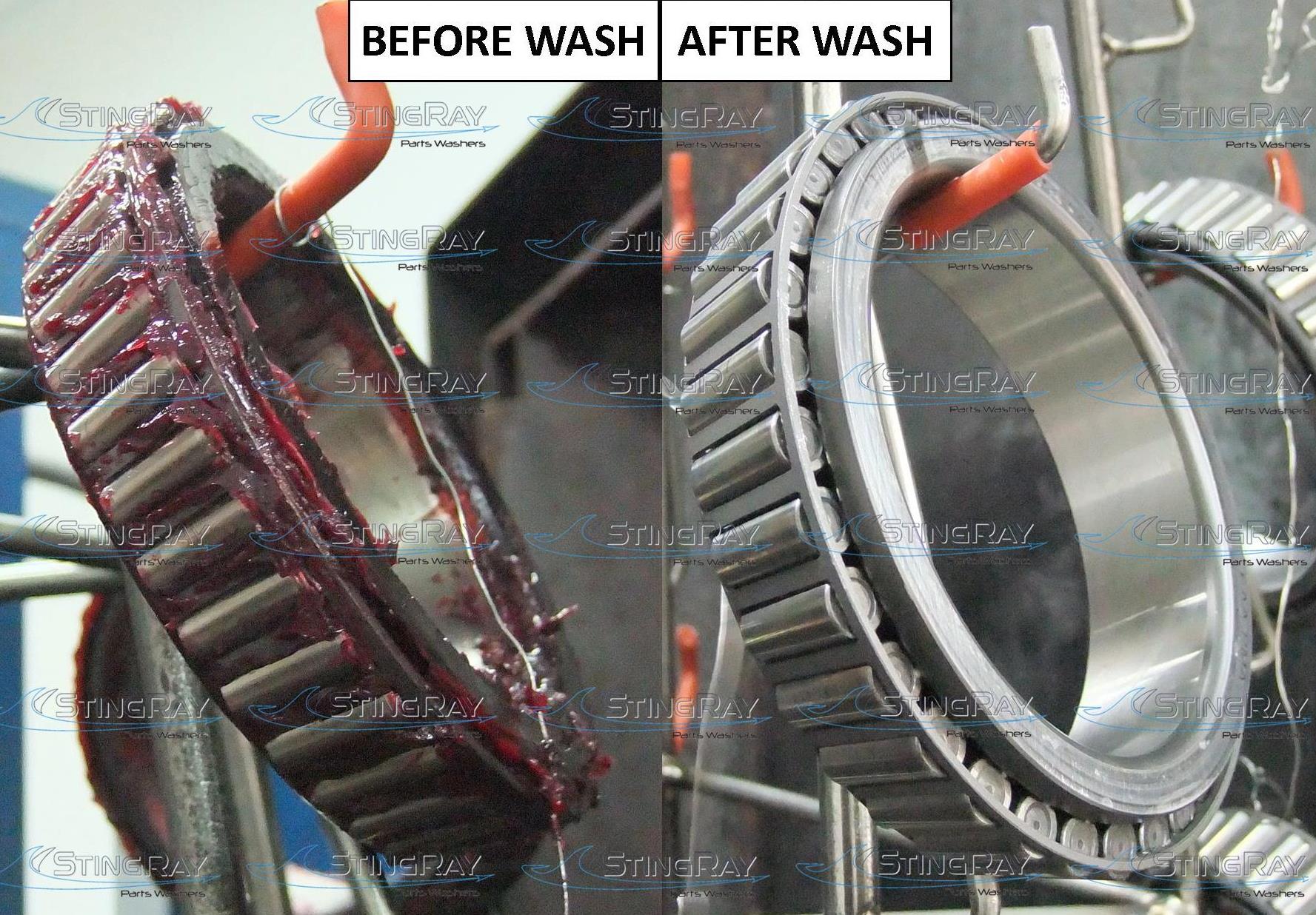 Aircraft Bearing Cleaning Results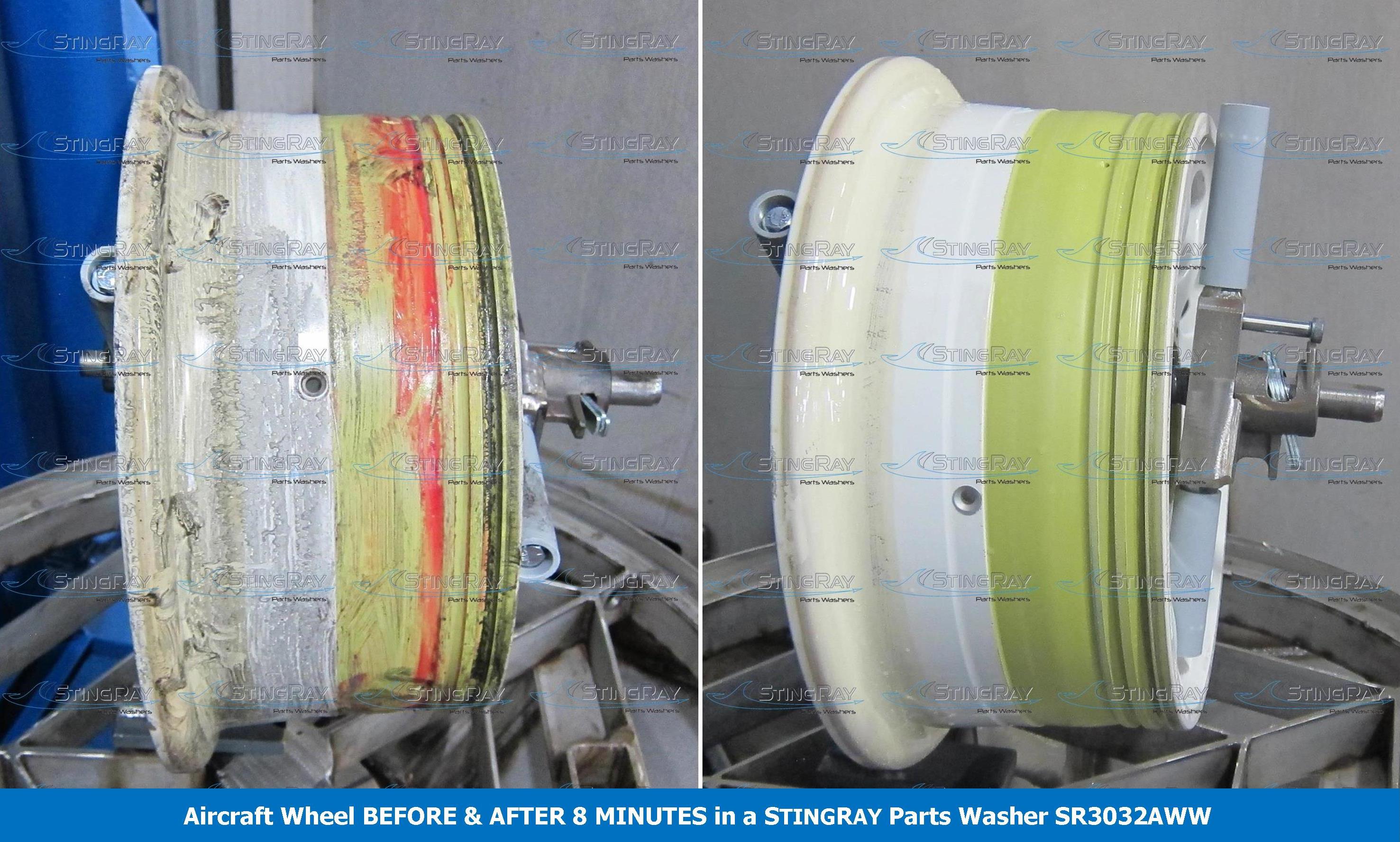 Aircraft Wheel Cleaning Results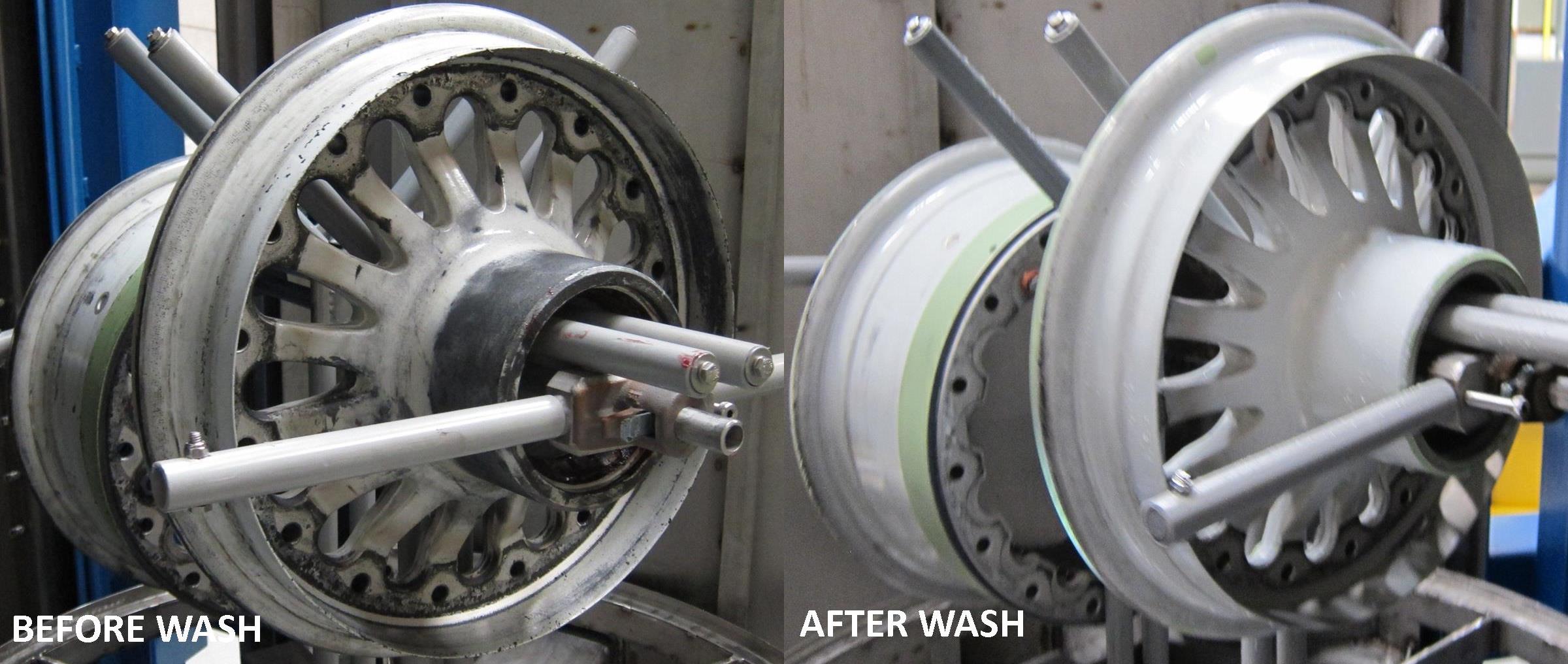 Aircraft Wheels Cleaning Results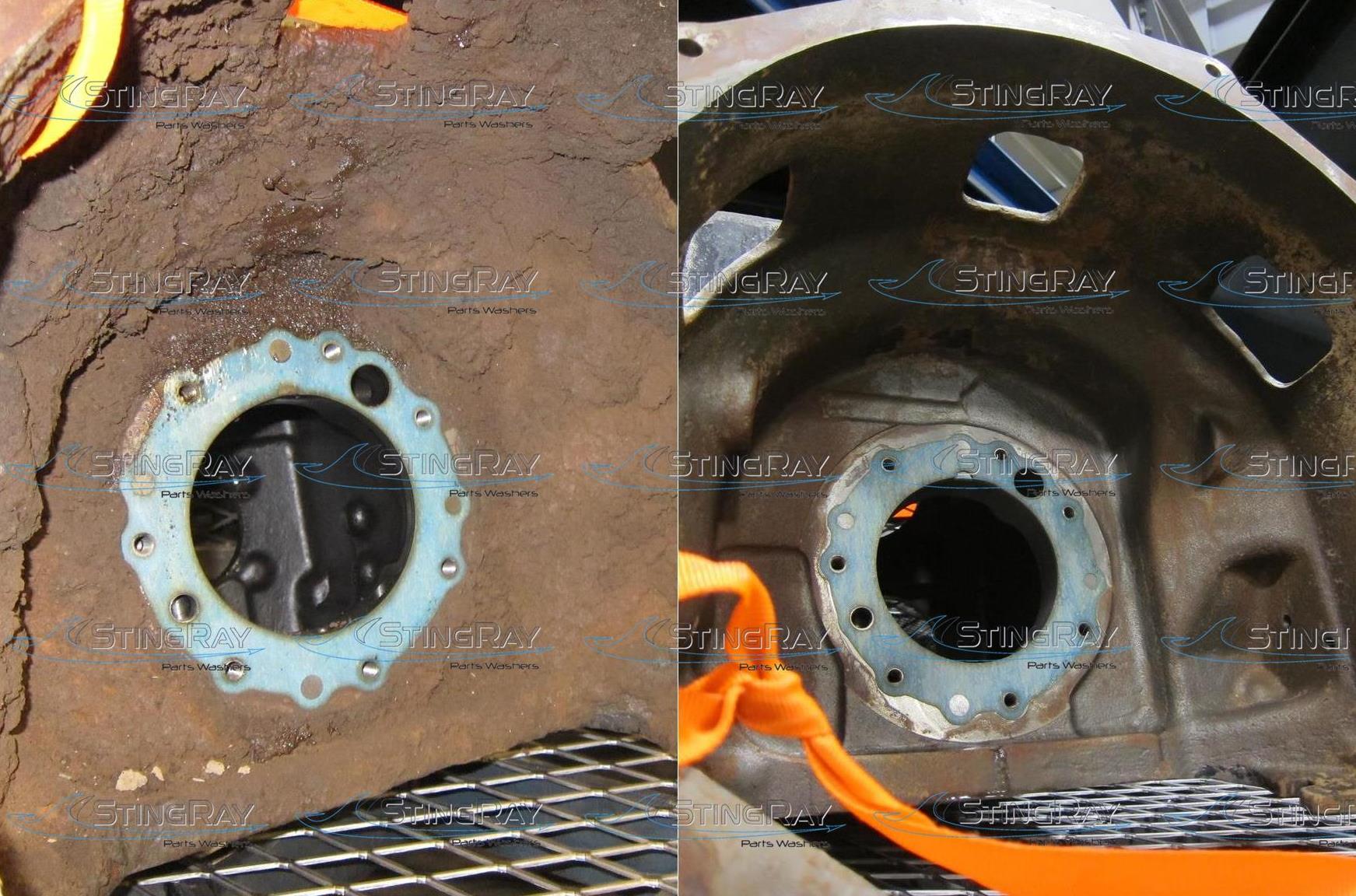 Transmission Case Cleaning Results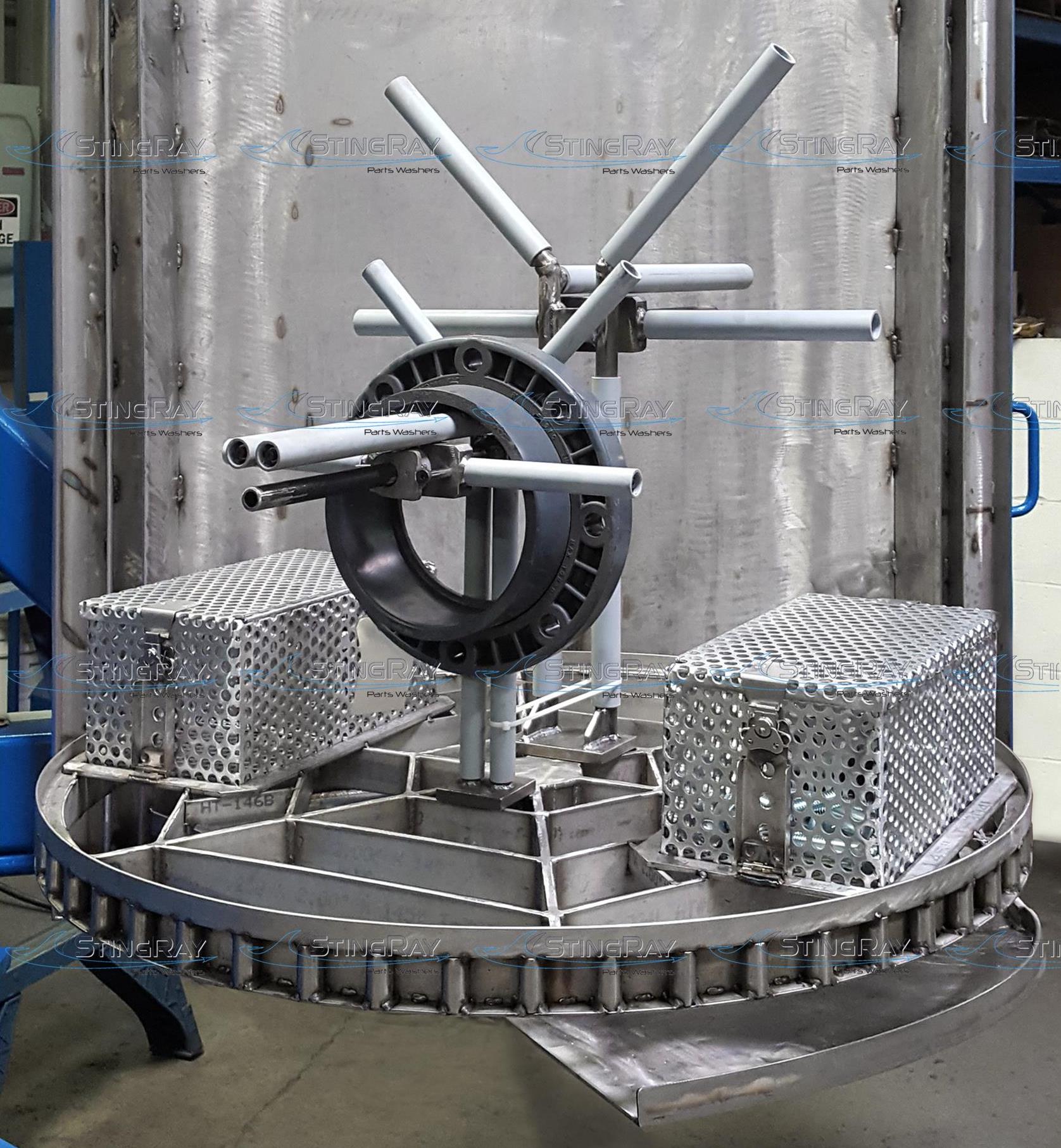 Aircraft Fixture and Baskets Kit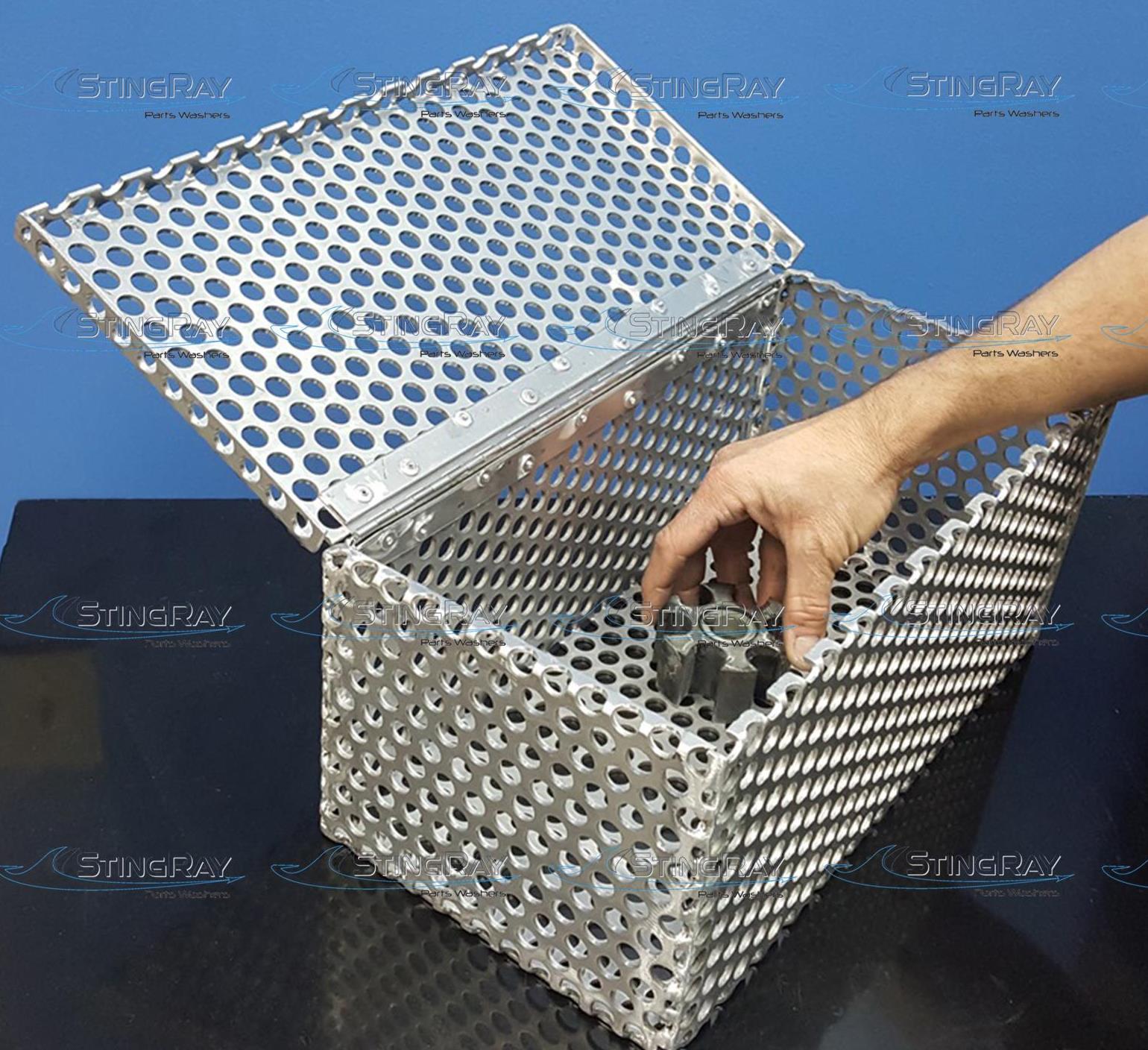 Close-up of Aircraft Baskets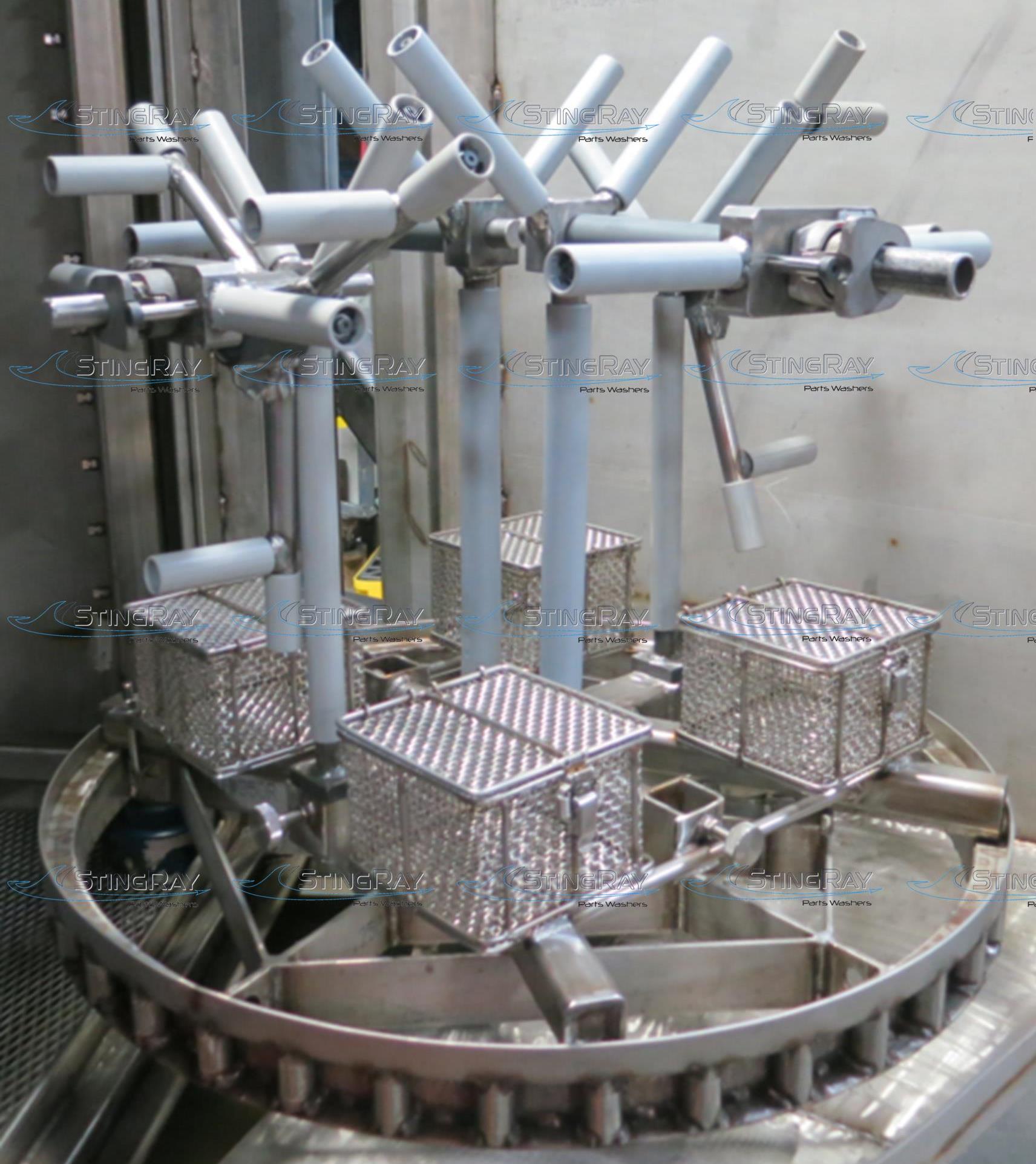 Aircraft Wheel and Bearing Fixture Combo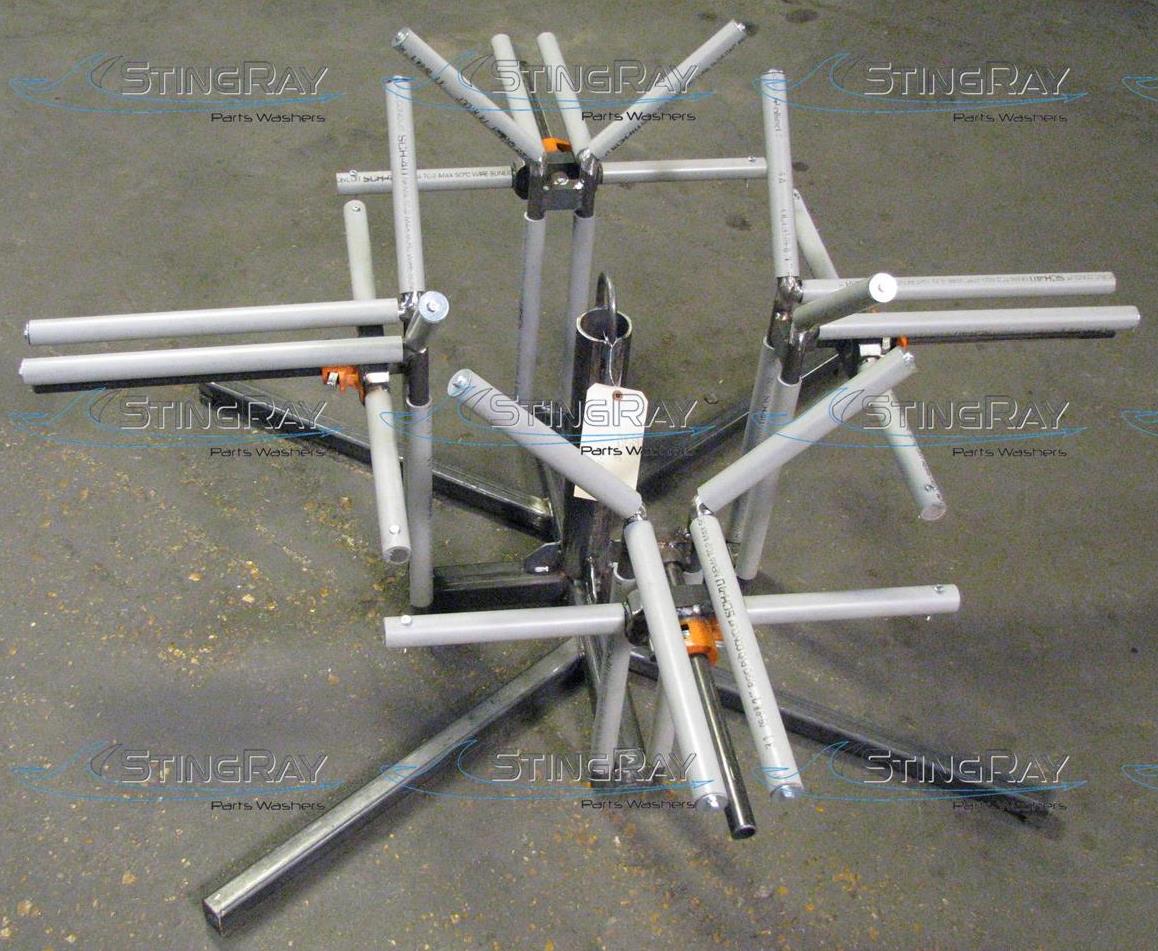 Quick-load Aircraft Fixtures
Today's Military Bases and Support Centers need a tough cleaning solution to the dirt, grease, oil and other contaminants that coat aircraft wheels, bearings, engine & diesel components and weaponry components.
StingRay Parts Washer has your answers!
Cage Code: 62DD2
Quick Links to More Information:
Aircraft Wheel sizes include A10, B-52, C17, C130, KC-136, KC-46, F15, F16, F18, F35
StingRay manufactures parts washers for specific military cleaning applications. Worldwide, the US Military uses StingRay aqueous cleaning systems for the following, and many other applications:
♦ Aircraft wheels, brakes & bearings cleaning for the Navy, Air Force and Air National Guard;
♦ Humvee and truck diesel engine reman, engine blocks, oil pans and transmission cleaning;
♦ Weaponry, including M16 rifles and personal side arms cleaning;
♦ M1 Abrams transmission components cleaning;
♦ Mark 48 training torpedoes cleaning;
♦ Wastewater Processing Systems (MART EQ-1).
The full line of StingRay cabinet style parts washers provides cleaning systems configured specifically to your operational needs. Stingray's extensive list of engineered options allows you to configure an exact system specific to your cleaning needs. There are 114 pre-engineered choices. Our application specialists guide you through each step.
StingRay parts washers are environmentally friendly and safety conscious. The swing out turntable puts the operator on the shop floor for loading and unloading of parts instead of leaning over a hot solution tank. All StingRay machines conform to the National Electric code and US NFPA-79 electrical code for industrial machinery.
The StingRay service company is one reason military bases prefer a StingRay. Our service company provides on-site service to military bases in all 50 states and around the world. A StingRay Service Tech trains your personnel, certifies the installation of your new StingRay and starts-up your machine. Ongoing assistance with selecting and using the proper chemicals and additional training is also provided. Only StingRay offers an operator training video and extensive 250-page operating manual to teach all of the new people that are a common occurrence in military locations. Our personnel have security clearance and are familiar with US base protocols,
Reliability, on time delivery and configured to your cleaning application is something not available through the GSA Advantage program. Let us help you get a StingRay.
---
ONE EXAMPLE of StingRay Cost Savings:
Kansas City Air National Guard is reporting they save $40,000 per year on Aircraft wheel bolts by cleaning them in their StingRay Parts Washer instead of scrapping them.
---
Our expertise working with the US Government procurement process as a subcontractor through the 8(a) program or via open source contracts makes purchasing a StingRay easy. In many cases, StingRay is a sole-source subcontractor, with our unique solutions for parts washing and waste management using the EPA ETV verified EQ-1 Wastewater processor.
8a Program Providers we work with:
Reliable Investments LLC

Anthony Obiako, Business Development Manager

www.reliableinvestmentsllc.com

1-206-436-4780

1-800-918-4380

SupplyCore Inc.

1-815-964-7940

1-800-860-7940

Noble Supply & Logistics

1-877-999-1911

Quality Discount Supplies & Services

www.qualitydiscountsupplies.com

1-253-564-7721

Trade Mechanical Contractors, Inc.

Richard Marsh, President

1-405-521-1497

1-405-615-9480