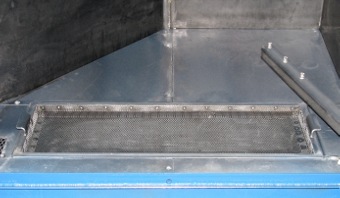 Chip Basket in StingRay SR 4040 Internal Reservoir Cover
Chip baskets slip into a frame in the internal reservoir cover. The basket collects chips washed off of your parts preventing the chips from entering the washer reservoir. Chip collection keeps the wash solution cleaner. The removable baskets are easy to lift out to be emptied of the chips into your solid waste container. Keeps paint chips, gasket pieces, labels, bolts, washers, nuts, machining chips and other debris out of your cleaning solution.

Depending of the StingRay washer size, different sizes of baskets and one or two baskets are included in the chip basket option. The specification sheet for each machine explains the number of baskets.
Chip Basket in StingRay Parts Washer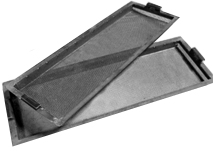 StingRay Chip Baskets Make Removal and disposal of soil waste simple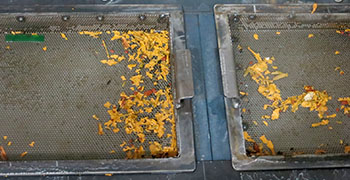 Chip Collection Results after first wash load
with StingRay Chip Baskets in SR 6048