Manually rinse spot areas
Integrated with washer to prevent tank overflow
Easy to use
Rugged corrosion resistant construction



The manual rinse wand allows your operator to rinse difficult to reach areas and areas on parts that may need that extra rinse touch up. Integrated with the parts washer, the rinse wand is used while the parts are still hot on the turntable immediately after a wash cycle. Rinse water returns to the parts washer reservoir and becomes make-up water. Parts Washer level control system prevents reservoir overflow and signal light tells operator system is full.

Hand Rinse Wand system Includes:
Spray wand with 2 GPM Stainless Steel fan nozzle
Trigger handle controlled by operator.
Industrial hose 15 feet
Disables rinse before reservoir overflow.
Control panel light indicates high water condition in wash tank.
Optional High Pressure Rinse Wand: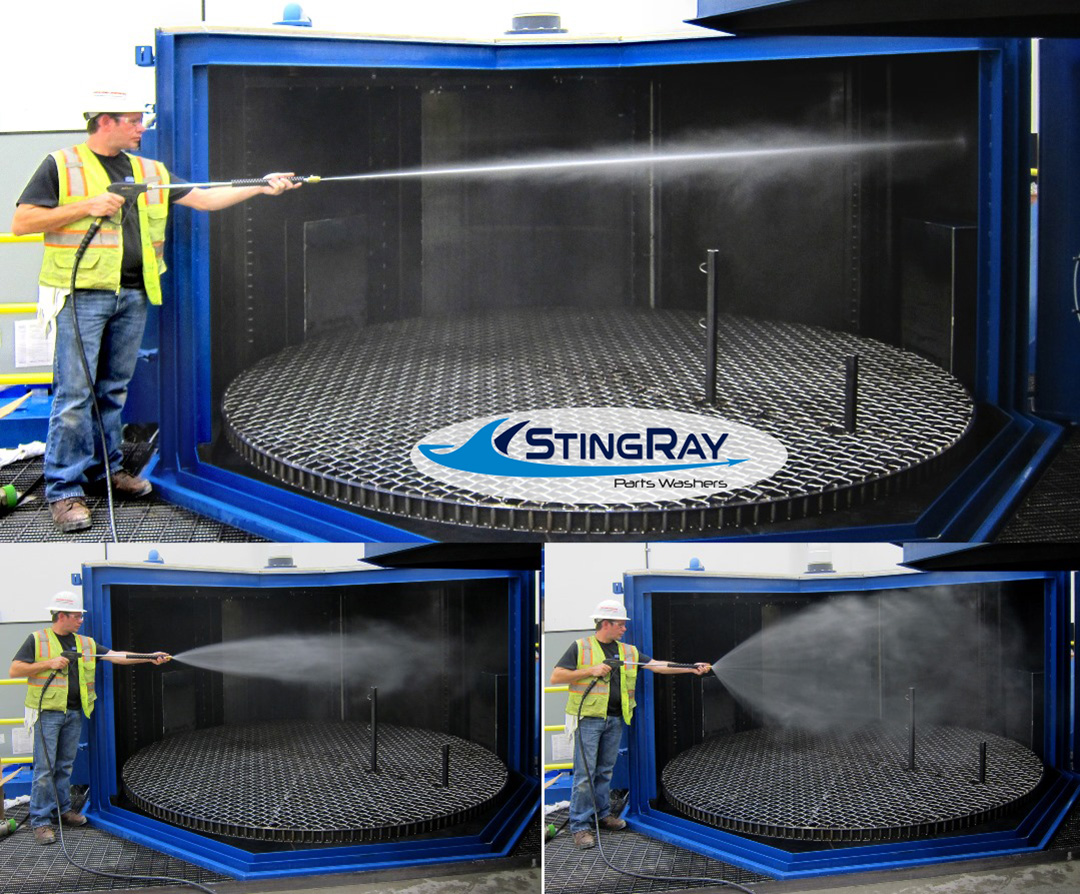 1000 psi powered rinse wand with adjustable nozzle for gentle spray to powerful laser jet. Rinse detailing for large parts integrated with parts washer.
Adjustable pressure pump with forged brass manifold using ceramic plungers.
1.5 hp pump with stainless steel inlet and outlet valves and forged brass manifold using ceramic plungers.
24 inch wand with pistol grip delivers 2.11 GPM through Stainless Steel adjustable nozzle, 0 to 80 degree spray angle.
15 foot hose.
Supply heated water up to 165 degree F for heated rinse.
Pump mounted syphon injector for rust inhibitor.
Unloader protects pump from overload.