NEWS Release: 7/11/2017
Shipped – StingRay Parts Washer #8605, SR12090 Clamshell Parts Washer, Configured to Clean Power Generation Wind Turbine Components
End User is a leading global clean energy company, looking for a better cleaning method for their large turbine components. Our StingRay Team worked with the end user over the last year to configure their perfect parts washer: a Clamshell-style Parts Washer with a 10-foot diameter turntable, a work height of over 13 feet, and a Short High-Impact Manifold (SHIM) that will make this Two-Washers-in-One! Designed for large gear cases and smaller pieces such as shafts and bearings, all turbine parts will have the clean factor that only the StingRay Power Wash Process and the versatility of the SHIM can provide.
Update on the User Results will be released once the Factory Service Technician completes the Start-up, Training and Commissioning – check back for updates.
Configuration Details:
Additional information: SR12090 Clamshell Parts Washer Specification Detail.
Download USA or Metric Specifications in PDF format.
Click to Enlarge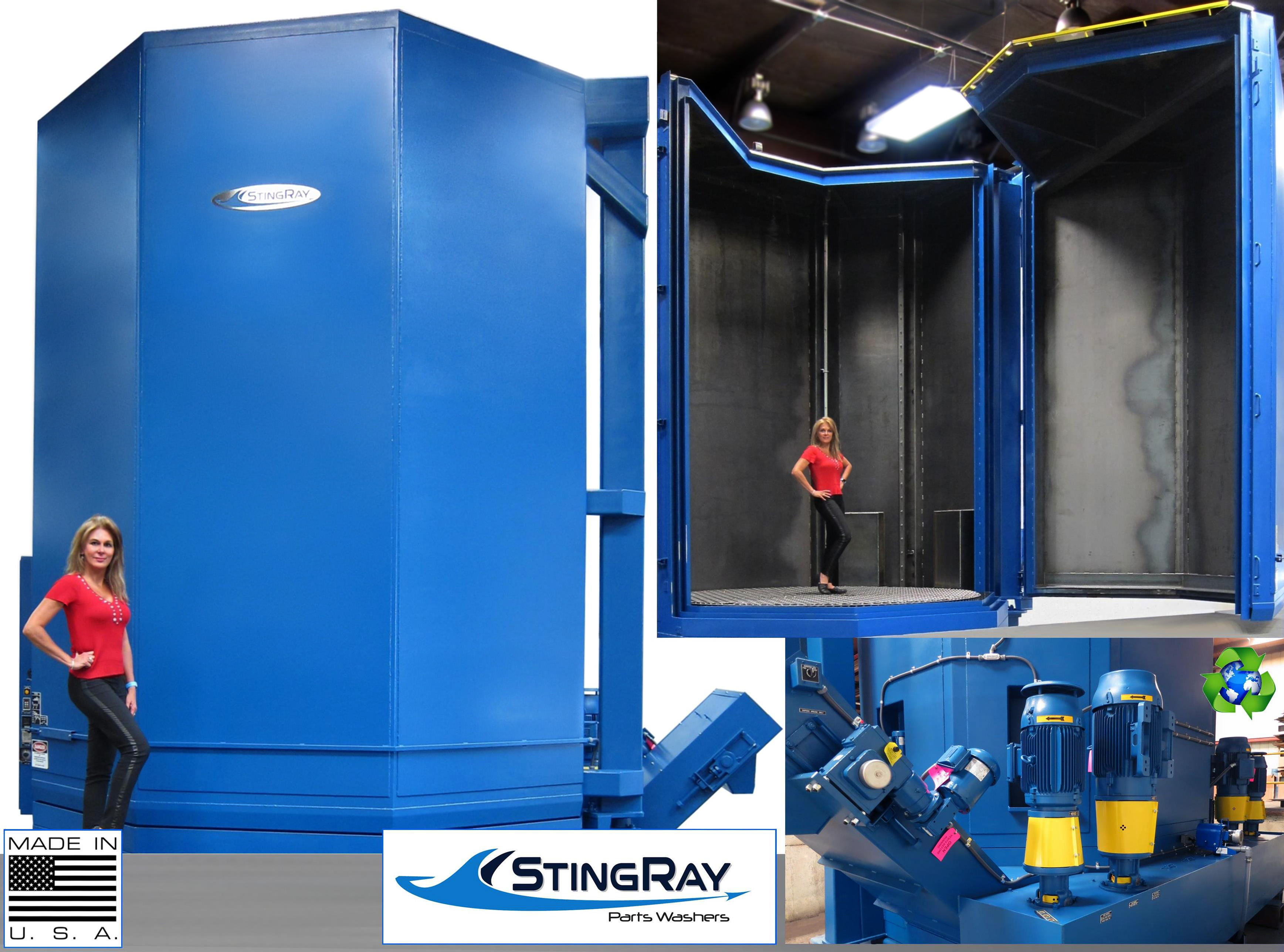 **UPDATE** - START-UP, TRAINING AND COMMISSIONING AND CLEANING RESULTS
---
STINGRAY FABRICATION PHOTOS