NEWS Release: 4/18/2017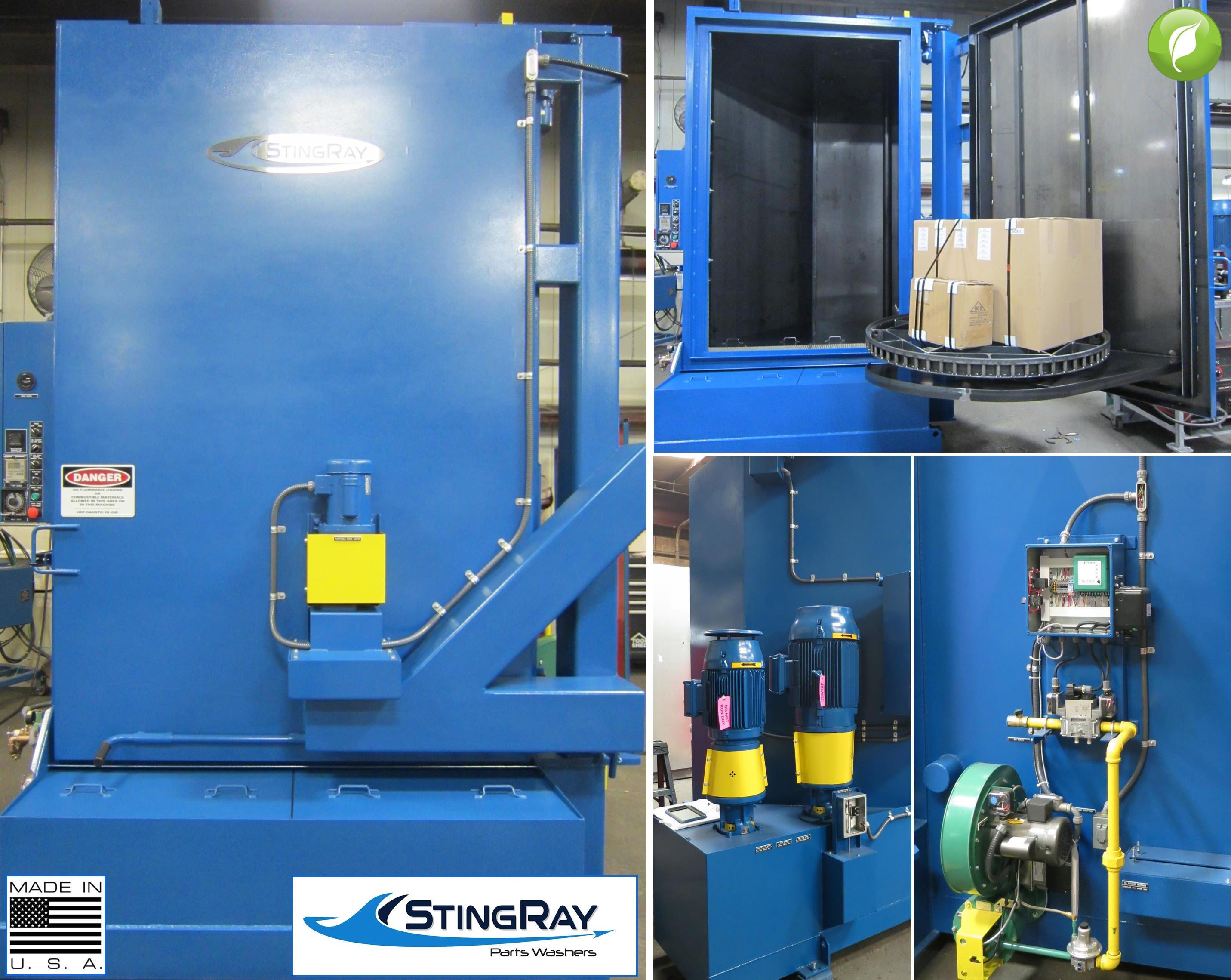 New StingRay Parts Washer #8598 ships today. This SR5275 is configured for Auto and Truck Transmission rear axle cleaning.
The end user's 1989 MART Power Washer is still working and cleaning transmission parts, 30 years after installation. User asked StingRay for a method to remove grease from rear axle tubes. StingRay configured a SR5275 with increased work height of 80 inches. A special fixture holds the axles in a diagonal position on the turntable. Vertical cleaning is the best for utilizing the blast from the oscillating manifold. The 70 HP pump provides the power density to blow out the grease in the tube and the 400,000 BTU gas heat makes sure there is plenty of hot solution to melt and soften the grease. Rounding out the configuration is an oil skimmer and rinse system. The Jib Boom with 4000 lb. capacity loads parts with ease.
A factory service tech is scheduled to start-up the machine at their grand opening.
Additional information: SR5275 StingRay Parts Washer Specification Detail.
Download: USA or Metric Specifications in PDF format.