NEWS Release: 8/2/2017
Shipped - StingRay Parts Washer #8602, SR4063, Configured for Electric Motor Armature Cleaning
End User is a global transportation corporation defining the future of transport, and an existing user of StingRay Parts Washer technology. In this case, end user needs to clean large electric motor armatures. StingRay's Engineering Team designed a unique armature fixture that will not only clean thoroughly within minutes, it will protect certain sensitive areas of the armature to prevent any damage to the part.
Delivery and implementation of this StingRay parts washer continues our long history with this end user, engineering custom solutions to meet their cleaning requirements.
Update on the User Results will be released once the Factory Service Technician completes the Start-up, Training and Commissioning – bookmark us and check back for updates.
| | | |
| --- | --- | --- |
| ♦ 30 hp Pump System | ♦ Automatic Disc Oil Skimmer | ♦ Temperature Gauge Alarm |
| ♦ Natural Gas Heat Source | ♦ 3500 lbs. Turntable Capacity | ♦ Auto Steam Exhaust System |
| ♦ Reduced Work Height of 54 Inches | ♦ Custom-Engineered Integrated Armature Fixture | ♦ Emergency Stop w/ Master Control Relay |
| ♦ Pump Amp Meter | ♦ Remote Grease Fittings | ♦ Industrial Safety & Control |
| ♦ Pump Sound Insulation | ♦ Internal Reservoir Cover | ♦ Maintenance Kit |
| ♦ Cabinet Thermal/Noise Reduction Insulation | ♦ Automatic Heated Fresh Water Rinse System | |
Additional information: SR4063 Stingray Parts Washer Specification Detail.
Download USA or Metric Specifications in PDF format.
Click to Enlarge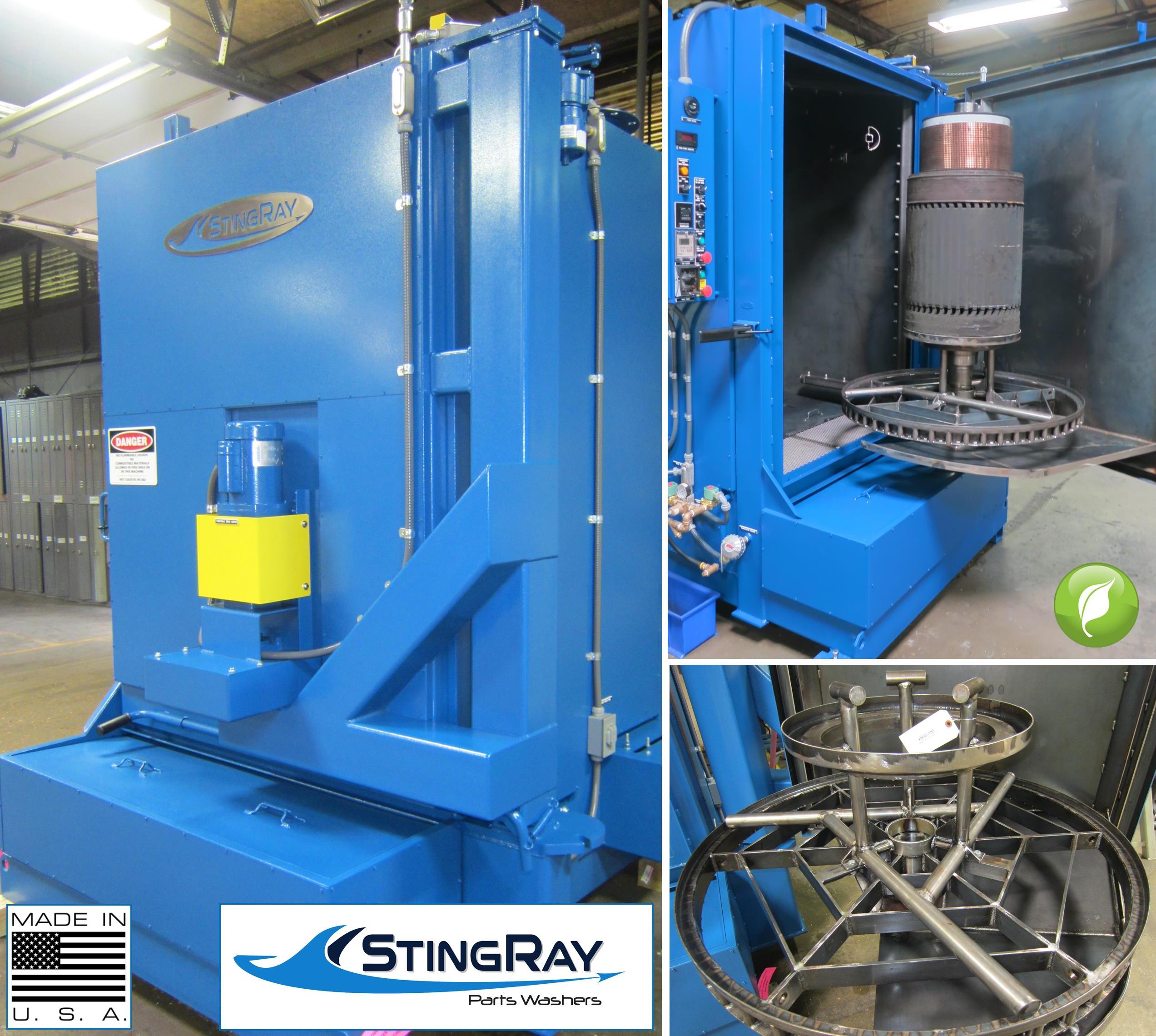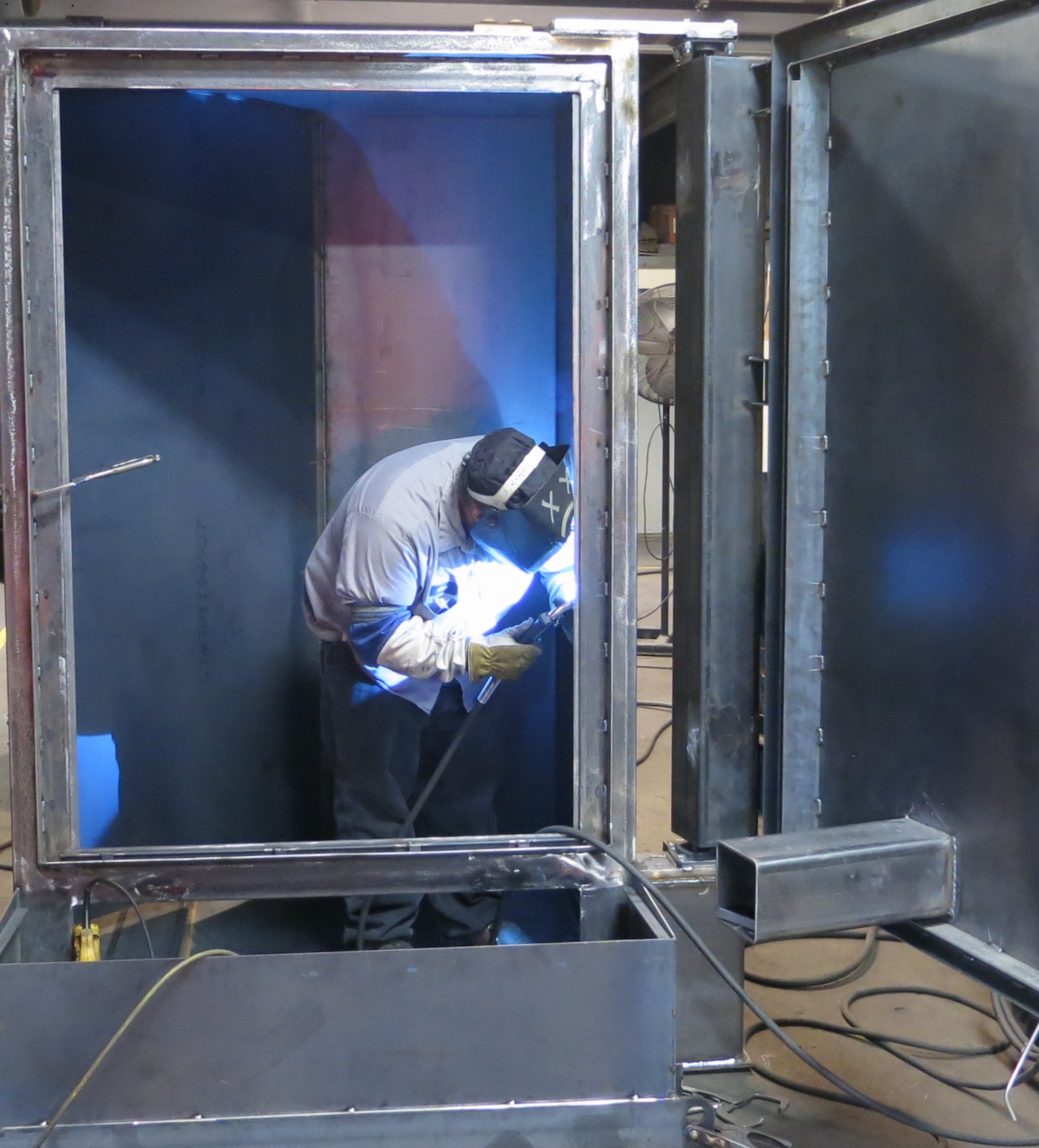 Electric alternator, generator, dynamo and motor armatures or rotors clean quickly in a properly configured parts washer with a fixture to hold them. Slots between segments come totally clean with no hand detailing required. This custom StingRay fixture design featured guarded areas to prevent damage to sensitive areas while the rest of the armature got the full blast.