NEWS Release: 5/2/2017
Shipped - StingRay Parts Washer #8594, SR4036AWW Aircraft Wheel Washer, Configured to clean both Wheels and Bearings in ONE Parts Washer.
The two in one parts washer cleans Aircraft Wheels, bearings and all the hardware for the wheel in a single cleaning cycle.
The heart of the StingRay Aircraft Wheel Washer is the engineered high-impact manifold and 55 hp pump system. Together they provide the power density and impact force to blow off rubber bead, carbon dust, grease, and oil without the need for mechanical brushes.
Other configuration details:
♦ 45 kW of electric heat makes sure there is plenty of hot solution to provide excellent cleaning results.
♦ A Jib Boom eliminates operator lifting for loading and unloading wheels.
♦ Heated Fresh Water Rinse
♦ Oil Skimmer removes floating oils
♦ Surface Scraper removes floating grease
♦ Cabinet Thermal Insulation for energy conservation
An update on the User results is coming soon once the factory service tech completes the start-up, training and commissioning. Check back for those results.
Additional information: SR4036AWW StingRay Aircraft Wheel Washer Specification Detail.
Download USA or Metric Specifications in PDF format.
Click to Enlarge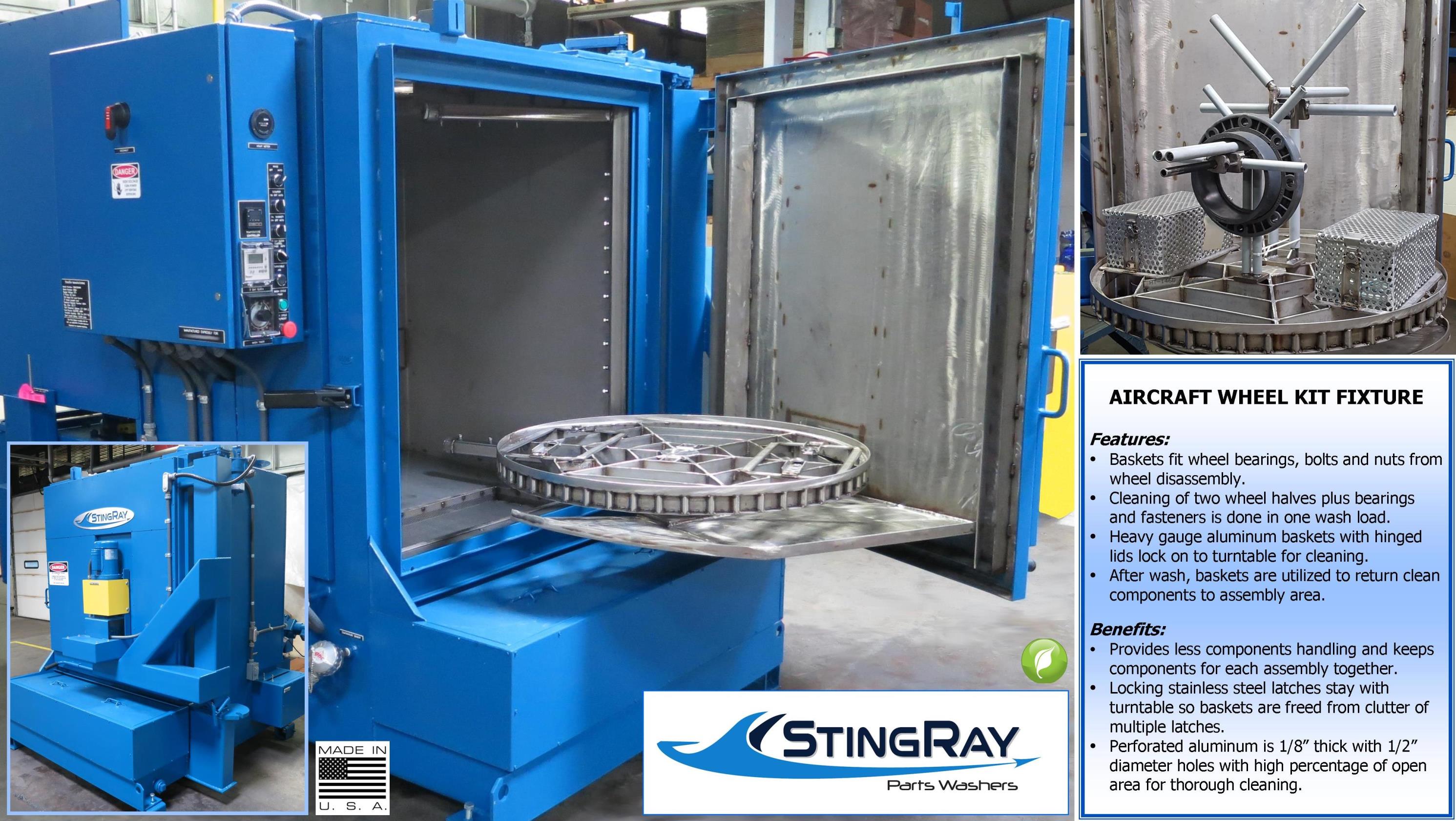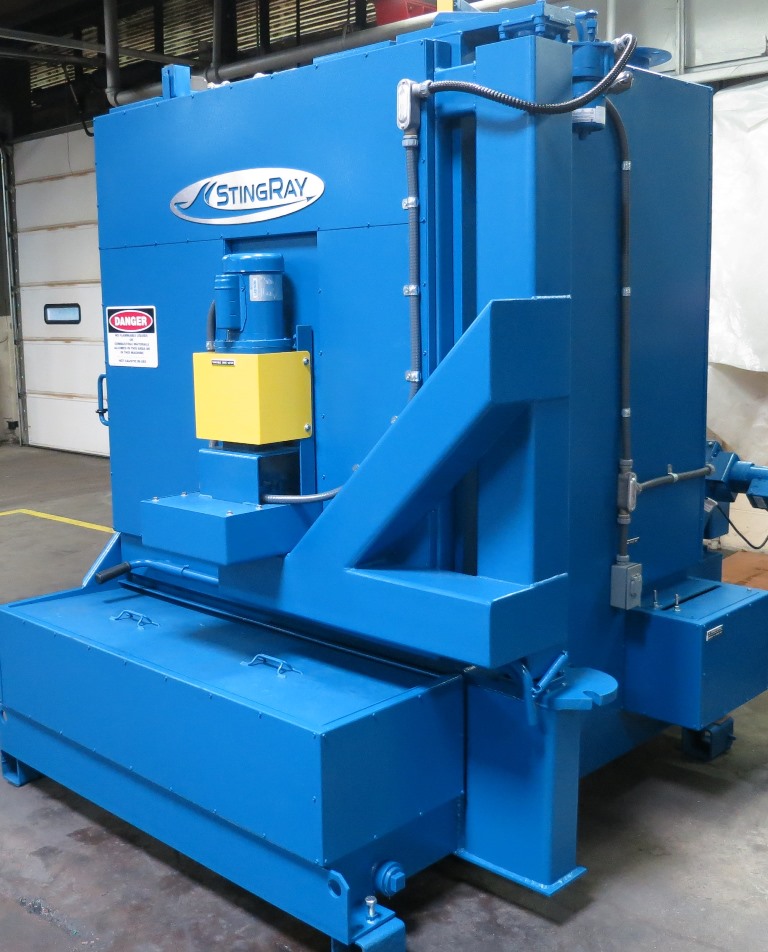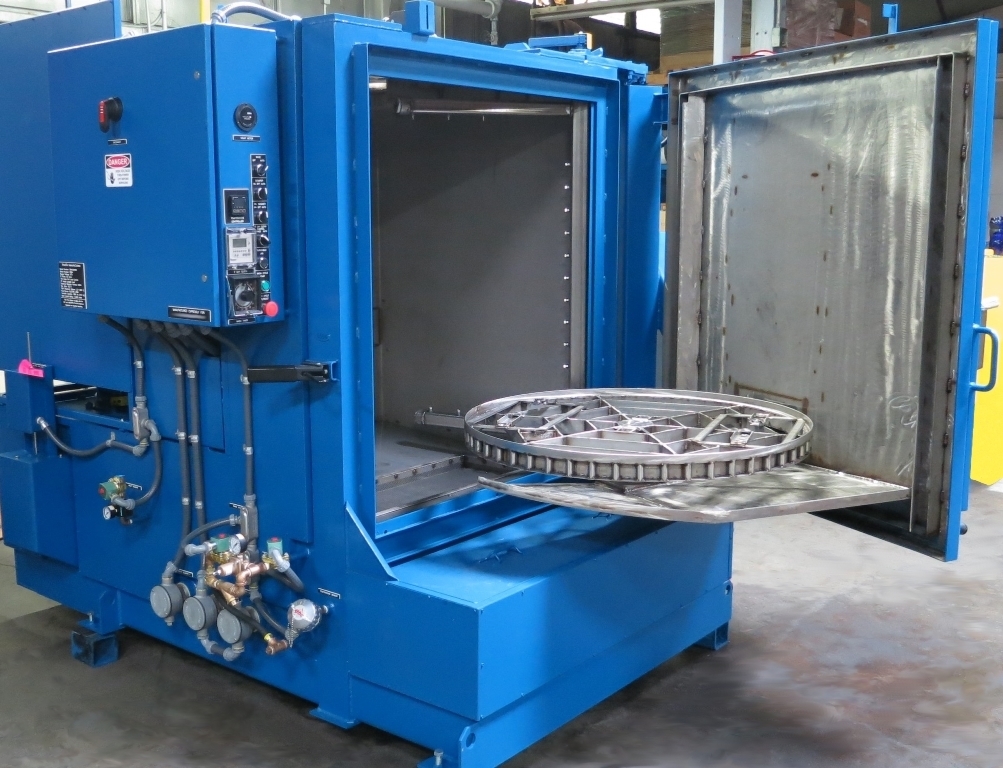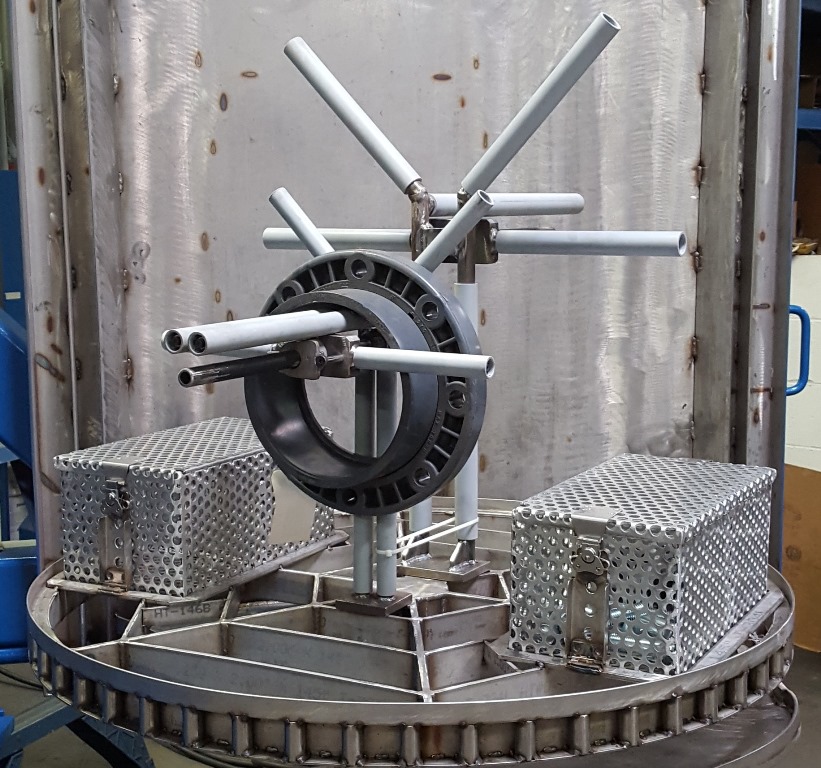 The Aircraft wheel fixtures includes baskets that lock to the turntable with a simple latch. The baskets hold the bearings, seals, nuts, bolts and other hardware from each wheel. The removable baskets serve double duty; they are the cleaning baskets and the container for reassembly at the technician's workstation. This eliminates double handling of the components.